POLL: Do you have a preference for dogs or cats? And is your date's preference important?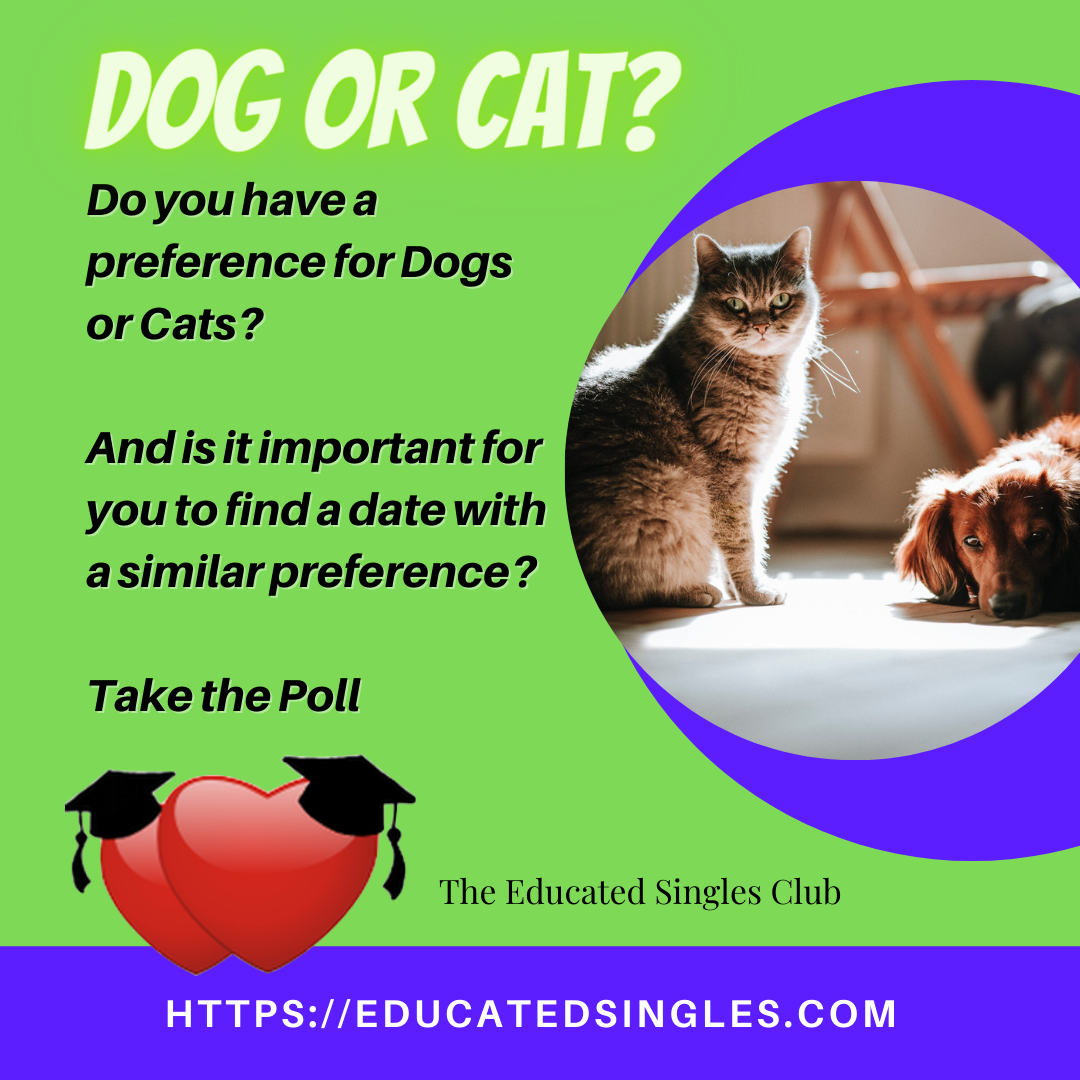 Not logged in users can't 'Comments Post'. If you have a membership of Educated Singles, then login first. If you are not a member then feel free to apply for a membership
Join The Educated Singles Club
Join the Educated Singles Club, where you are more than a swipe
Meet and date other professional and well-educated singles. The Educated Singles Club is for dating, socialising, networking, academic exchange, discussions and much more.
You must have at least a masters degree from a reputable institution and a mature LinkedIn profile in order to join the Club.
There is no need to apply if you don't meet these requirements as we check identity and level of education thoroughly before we offer a membership.

Learn more about The Educated Singles Club and why you should join here. 
Educated Singles is a Global Club with local communities strictly for well-educated singles. You need to have at least a masters degree in order to join. It is an online- and real-life community for networking, socialising and dating where the members can rest assured that the fellow members are who they say they are. Before you are accepted we will validate your name, age and educational credentials. (Read more here)