Vote: Who should pay for the first date? 
One ongoing discussion on the fora in The Educated Singles Club is about who should be paying for the first date. What is your educated opinion? 
We know from our members that different expectations and sometimes different norms lead to awkward moments when the bill for the first date has to be paid. We will also be happy if you will share your experiences from this topic from your first dates.
According to Money Magazine, 78% think the man should pay for he first date. 
In their survey on love and finances conducted by Money and SurveyMonkey, 78% of respondents said they think men should pay on the first date. Out of the 4,447 participants, 20 percent disagreed, while 2 percent declined to answer.
Overall, women were slightly less united on the matter. While 85% of men agreed that their wallets should be on the line, only 72% of women said so. This trend held steady with every group except for divorcees, where women slightly edged out the men in answering "yes."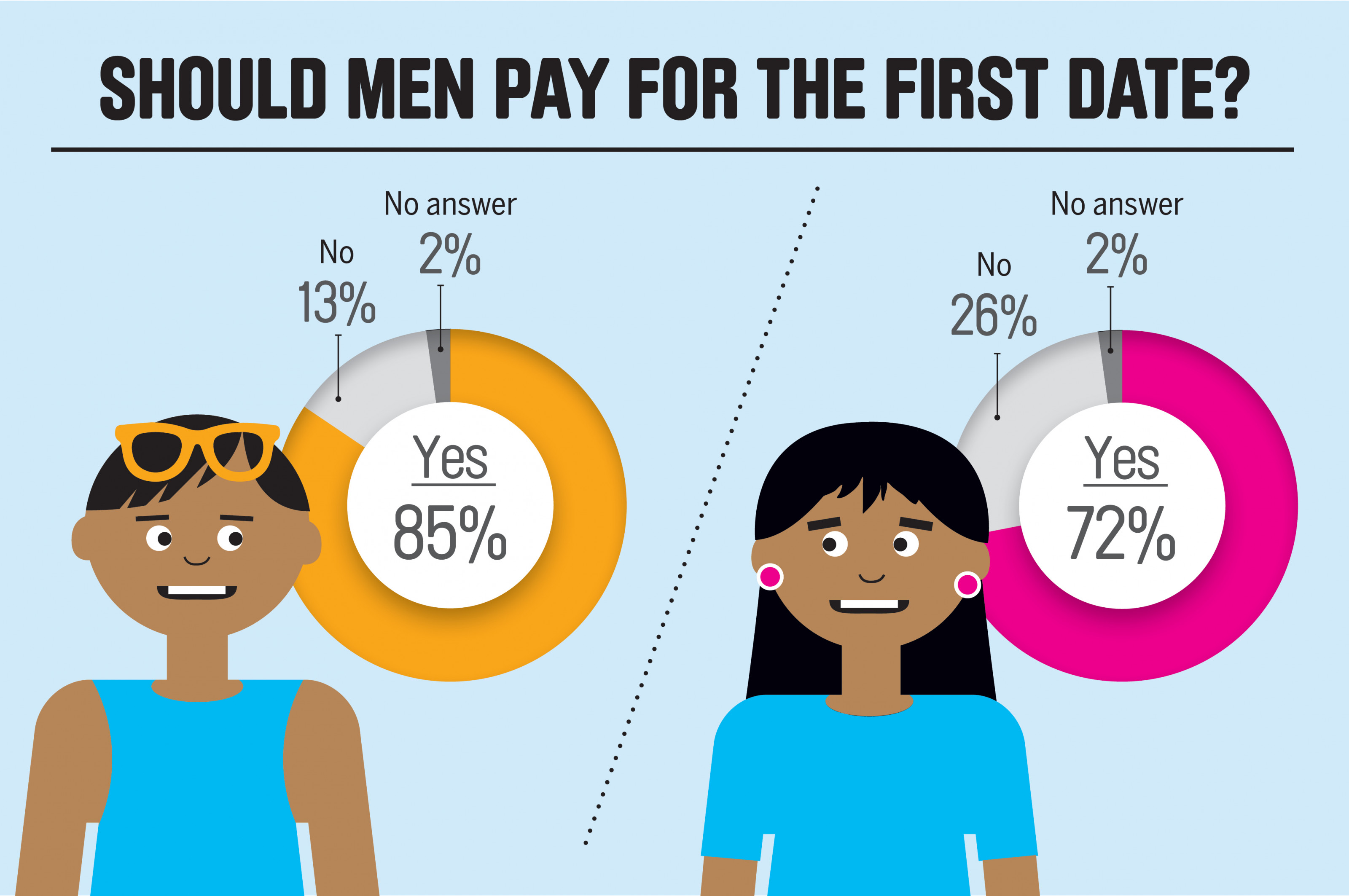 Who should pay? VOTE and share
And please share the poll so we can get more input
This voting is public, your choice will be displayed for others.